Pristine Carpet Cleaning Service of Nevada County, California is trusted and referred by many top realtors, life-care community managers, directors of maintenance, carpet retailers, and apartment managers.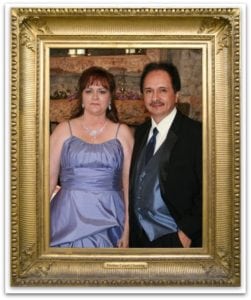 Education:
We have been in business and serving Nevada County since 2003. We immerse ourselves in continuing our education and consistently attend seminars to enable us to provide services regardless of the situation. We are able to help our clients with valuable information that will help them maintain and protect their investment.
Guarantee:
We also offer an outstanding guarantee. We finish each service by seeking your approval, to make sure you were 100% satisfied with our service. If you have a spot the size of a quarter we will come back at no charge to you. If you are still not satisfied, we will return all of your money to you.
Referrals:
We also offer a referral rewards program! When our clients refer us to others, we show our appreciation with a generous incentive program:10% of the total sale is offered in either free carpet cleaning, or even cash!
Technology:
We invest in the latest technology, such as the Thermal Fog unit, which uses heated solvent dispersed into a fog to remove cigarette smoke. Our systems also include an eight step process for performing the most thorough carpet cleaning;
Pre-spray the carpet
Pre-spot the carpet
Grooming the carpet
Steam-cleaning the carpet
Acid-rinse the carpet to leave it soft
Powergel the carpet
A second cleaning of the carpet is done, if needed
Vacuum the carpet
We specialize in soiled and abused carpets!
Before a client decides to replace a carpet we ask them to let us take a look at it. If we are able to restore the carpet this can save the clients thousands of dollars! We invest in the education and the technology so that we can be in a position to help our clients.